Yaquelin Alvarez
Practice Manager-Administrator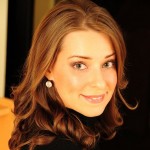 Yaquelin Alvarez is highly experienced in health care management and administration. Yaquelin's work has encompassed a broad range of services, including operational improvement, practice analysis, strategic planning, organizational development, and management training. She brings this wealth of experience to her role as Practice Manager at SF Shoulder, Elbow & Hand Clinic, a position that, among other things, manages the strategic planning, accounting, human resources, marketing, and day-to-day operations of the organization. Yaquelin is inspired by motivating staff members, assisting physicians and providing excellent patient care and customer service.
Yaquelin is a native of Sonoma County.  She is new to San Francisco and excited to experience all that the city has to offer.  In her spare time, Yaquelin is a mentor for the Sonoma Valley mentoring alliance.  She also enjoys salsa dancing, exercising, and spending time with family.
Contact info:
yackie@sanfranortho.com
415 392-3225
---
Renata Kasprowicz Halka – Surgery Scheduling Coordinator
Contact info:
renata@sanfranortho.com
415 392-3225 x1016
---
Laura Holmes – Medical Assistant
Contact info:
renata@sanfranortho.com
415 392-3225 x1020
---
Claire Moberg – Authorizations Coordinator
contact info:
claire@sanfranortho.com
415-392-3225 x 1010
---
Kevin Umezawa – Medical Records
contact info:
kevin@sanfranortho.com
415-392-3225 x 1012
---
Vanessa Arellano – Patient Coordinator
contact info:
vanessa@sanfranortho.com
415-392-3225 x 1011
---
Alejandra Gonzalez – Patient Coordinator
contact info:
alejandra@sanfranortho.com
415-392-3225 x 1021
---
Mei Zhao – Patient Coordinator
contact info:
mei@sanfranortho.com
415-392-3225 x 1014
---
Chris Jara – Personal Assistant to Dr. Norris
contact info:
chrisjara@gmail.com
415 392-3225 x1017