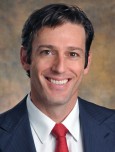 Dr. Schrumpf is a native of the Bay Area. He was born and raised in Marin County and attended college at Stanford, where he won a Howard Hughes Medical Institute grant and graduated with Honors. He attended medical school at the University of Southern California, where he was inducted into the Alpha Omega Alpha medical honors society. Dr. Schrumpf completed his orthopedic training at the world renowned Hospital for Special Surgery, where he focused his clinical and research efforts on reconstructive surgery of the upper extremity. Dr. Schrumpf has served as a reviewer for The Journal of Shoulder and Elbow Surgery, Clinical Orthopedics and Related Research, and The Journal of the Hospital for Special Surgery, and his studies of disorders of the shoulder and elbow have been published in numerous peer-reviewed journals. He has completed subspecialty training in shoulder and elbow surgery with Drs. Norris, McCarroll. and Kelly at the San Francisco Shoulder, Elbow & Hand Clinic in San Francisco.
American Academy Orthopaedic Surgeons
HSS Alumni Association
My son (Cyril) had a very bad fall  jumping off the couch which resulted in a bone fracture on his left elbow/arm. Dr. Schrumpf made it easy for us to understand his condition and what kind of treatment that needed to be done. From the surgery, follow ups, and all the way to removing his cast, he performed a very excellent service and treatment as well. Thank you so much!